Oldest Royal Warrant Holder Thomas Goode & Co Unveils Major Global Expansion Plans After Sandelson Takeover
LONDON, June 21, 2018/PRNewswire/ —
Thomas Goode & Co, home to the worlds' finest tableware, china and silverware has been acquired by London based entrepreneur Johnny Sandelson
To mark the acquisition, Thomas Goode is launching an exclusive sale of luxury china, glasses and other homeware from the vaults of the historic South Audley street showroom
The celebratory sale will commence on Friday 22nd June at 10 am
Thomas Goode has served and provided for some of the world's most notable families including the British royal family
The acquisition is a way of futureproofing the iconic brand for years to come as it looks to global expansion and launch in Mumbai in October.
Thomas Goode & Co, the eponymous purveyor of the world's finest china, silver and glassware has been acquired by London based entrepreneur Johnny Sandelson. To mark the launch of the venture, there will be a celebratory, once-in-a-generation sale to unlock an Aladdin's Cave starting on Friday 22ndJune at 10 am, comprising of some items that have been resting in the vaults for an entire generation.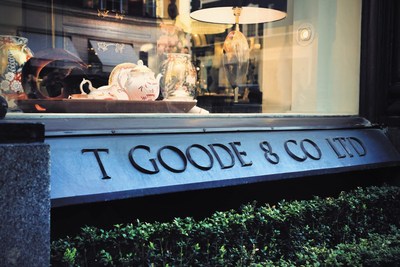 (Photo: https://mma.prnewswire.com/media/709322/Thomas_Goode_Shop.jpg )
(Photo: https://mma.prnewswire.com/media/709324/Johnny_Sandelson.jpg )
The sale will take place at Thomas Goode's historic South Audley Street showroom and will start on Friday 22nd June at 10 am. Many of the treasures that will go on sale have never been seen before. The proceeds from the sale will then be ploughed into new initiatives that will drive the business forward.
New technology will play an important role in a global market; there will be significant investment into mobile and digital technology with the development of an ecommerce platform and an elegant app, allowing Thomas Goode staff to be available to meet customers around the globe.
A museum will be opened, and the valuable archive will showcase the ceramics, glassware and tableware assembled over the last 200 years.
Thomas Goode & Co also has global ambitions. First stop of its global tour will begin in Mumbai, with a museum and shop opening in the lobby of the Oberoi Hotel In Mumbai in October 2018.
Respected fashion entrepreneur Malvika Poddar is appointed Managing Director of Thomas Goode & Co India to ensure that particular focus is placed on the Indian weddings market. Indian customers will soon be looked after with Thomas Goode "white gloves service."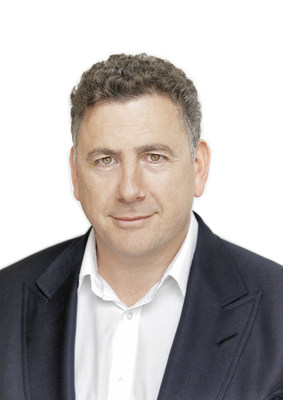 Sandelson said of the acquisition: "We are giving the British public an opportunity to snap up some valuable collectibles, some of which have remained unseen until now. To have acquired such a culturally iconic brand with its longstanding heritage gives the opportunity to breathe new life in to true British legacy. Thomas Goode & Co has long been a symbol of British luxury and purveyor of etiquette, but with our new commitment to its' longevity, we'll be able to futureproof and protect this iconic brand for the next two hundred years, allowing us to continue to serve our customers for generations to come."
The famous main entrance to Thomas Goode, first opened in 1923 on South Audley Street in the luxury neighbourhood of Mayfair, will remain unchanged.
Founded in 1827, Thomas Goode & Co has served and provided for the world's most wealthy, discerning customers and is proud to continue to serve the British Royal Family. It has been in its present location since the 1870s.
Source: Thomas Goode & Co